Crowdtap is a direct-to-consumer mobile and desktop application, which is owned and maintained by Suzy. Our proprietary panel of 1MM+ US consumers uses Crowdtap to participate in the questions, surveys and live interviews you run on the Suzy platform. Crowdtap is exclusive to Suzy customers, which means you get fast, reliable data, and you can recontact respondents for continuous, iterative research.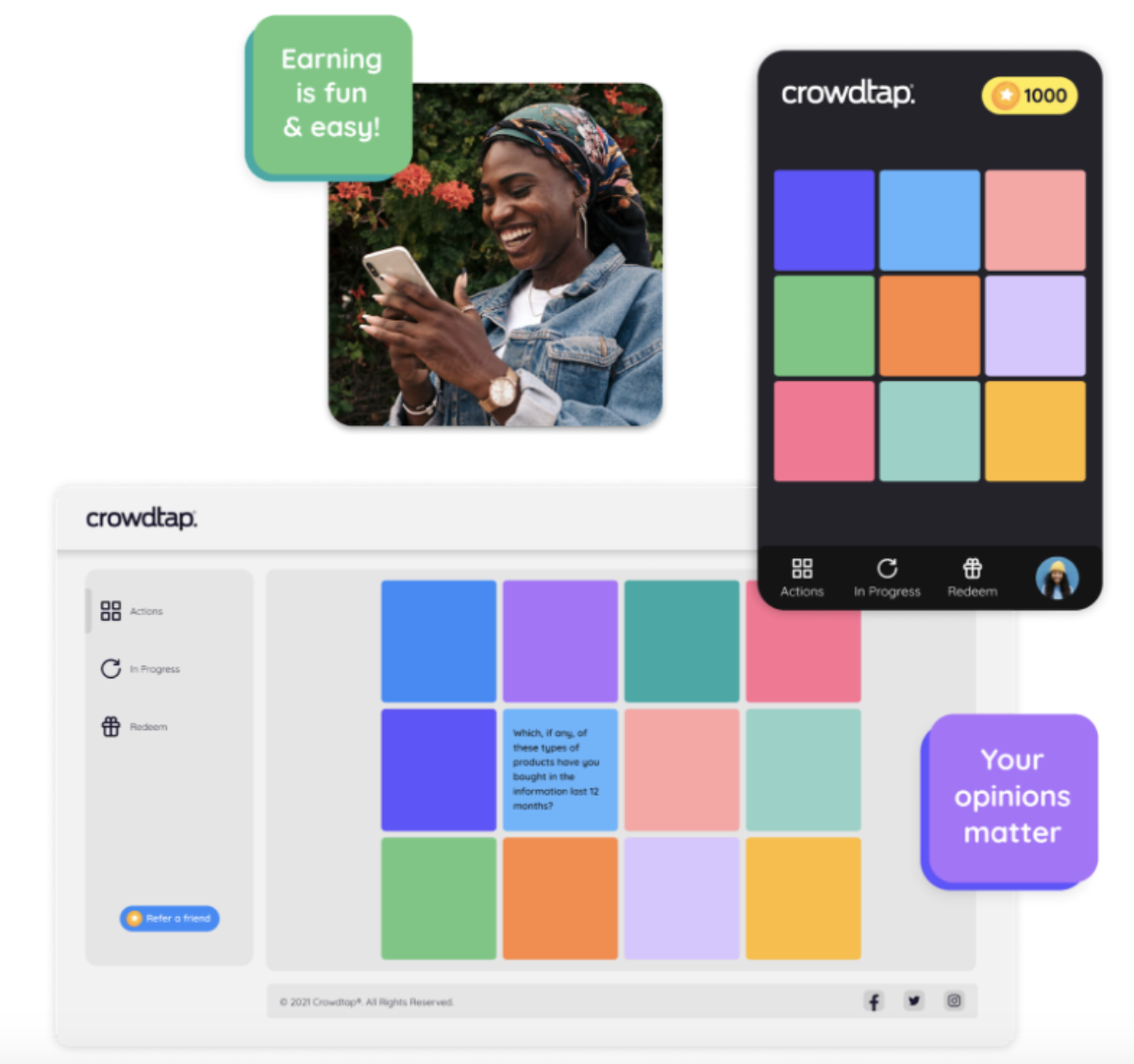 The benefits of a self-owned panel
Owning our own panel gives you some key benefits for your research. You can implement your typing tool, implement custom quotas, leverage built-in demographic profiling points and more. And best of all? You can easily retarget previous respondents for continuous research, meaning you can go from quant to qual and back again with access to the same respondents and a 95% recontact rate.
Recruiting members
We are committed to a strategy of continuously increasing the size and diversity of our Crowdtap members by using a mix of proven marketing tactics, ongoing experimentation with new channels and strategies. We also partner with top publishers that cater to diverse demographic segments and hard-to-reach audiences to support the diversity of our panel.
To acquire and keep new Crowdtap members, we have invested in creating a personalized, engaging and gamified member experience. We keep our panel engaged and ever-growing with referral programs, push notifications, and multi-day streak bonuses, and we maintain 4+ star ratings on both the Google Play and Apple App stores. Our goal is to provide the best panel member experience in the industry, because a better experience for them means better data for you.