As of February 5th, 2020, we've implemented a slight redesign to our survey function that will allow you to better and more easily track the logic of your survey, including which questions target back to others. This new feature will be available across setup, review, and summary views of surveys, giving you extra confidence before you launch your action to our members.
Now, questions (Qs) are referred to by numbers based on their current order in the survey; answers (As) similarly correspond to the position of each answer choice as they were set up. In the below screenshot, for example, Q1 (A1) refers to the respondents who selected the first answer on the first question of the survey. AND or OR designations will also allow you to view the logic you've assigned to the question.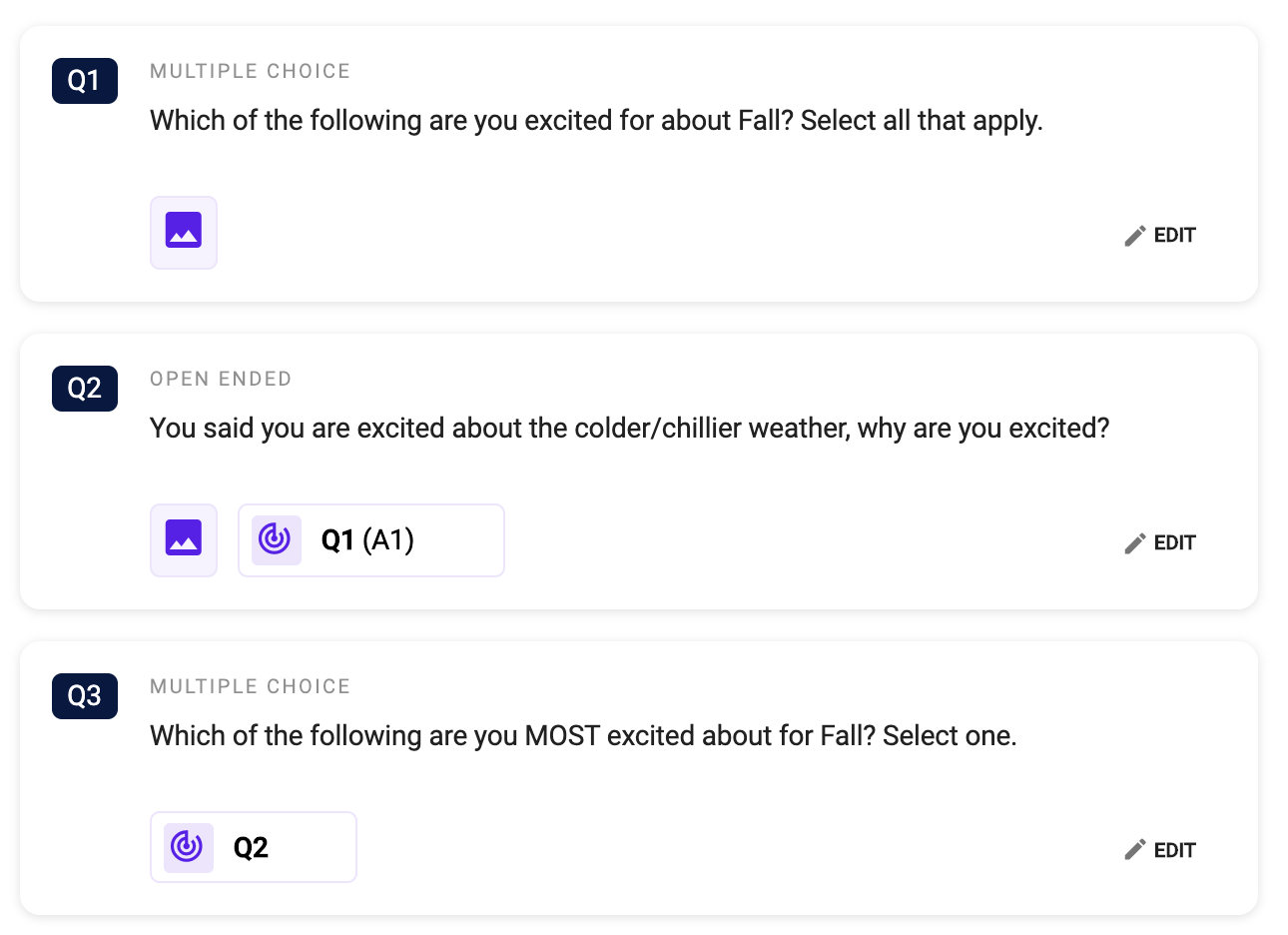 First and foremost, to begin setting up your survey logic, you need to create the question that you plan to target back to and add it to the survey. Next, create and add the follow up question to the survey.
Once both questions have been added to the survey, identify your follow up question in the list of survey questions and click on "Add Logic". A targeting pop up will appear that allows you to target previously selected answer choices and other actions based on participation. You can review your in survey targeting in the survey review page.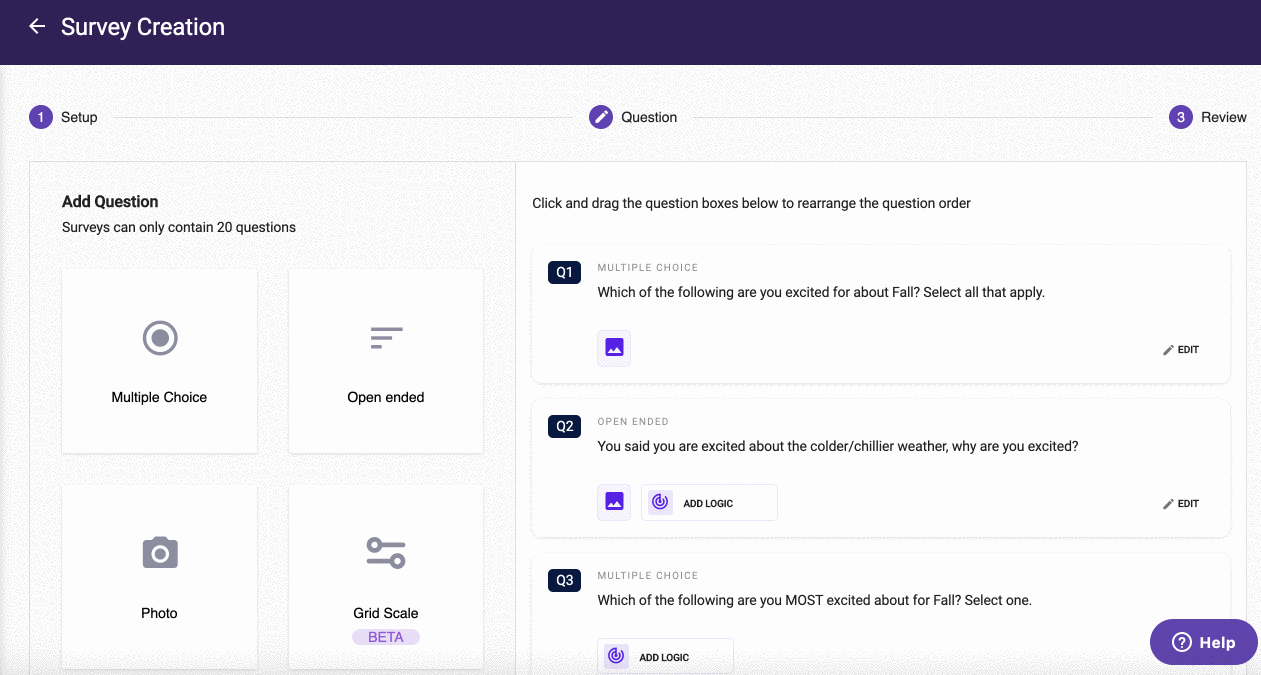 Additionally, during setup and on the review page before you launch, you'll now have more confidence that your media has been successfully added to your questions. Once you've added your media to a question, you'll see an image or link icon on the question list view verifying the media has been added. Clicking the icon will allow you to see a preview of your added media. Also, before launching on the Review screen, you now can check each individual question settings — including "Randomize Choices," "Allow Multiple Responses," etc. — from the same summary view as one last gut check before launching your survey.