Adding Media Guidelines
In order to ensure that your attached media will be seen by members, please follow the below guidelines.
Adding media URLs:
Videos: Only use public links to videos hosted on Youtube or Vimeo. Other hosting services are not supported at this time.
Files: Make sure all links to file sharing services (e.g. Google Drive) are public.
Websites: To optimize for mobile viewing, we suggest only attaching links to responsive (mobile-friendly) webpages.
Adding images:
Files can be either JPEG/JPG or PNG format.
There is a maximum upload limit of 4MB.
Do not upload PNG images with transparent backgrounds.
Files should have a minimum size of 640px by 640px. To optimize for mobile viewing, we suggest uploading images with an aspect ratio of 4:5, which is minimum of 640px by 800px.
How This Appears to Respondents
Before viewing the media: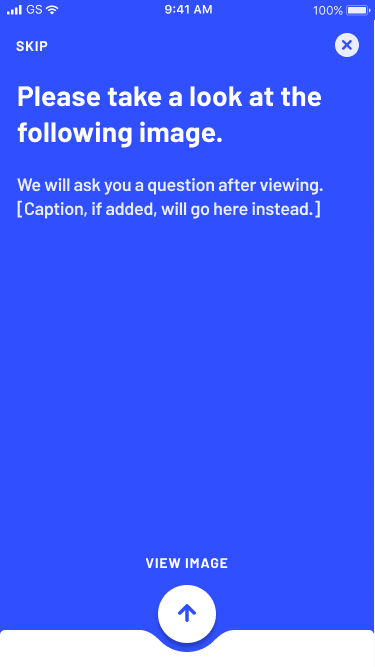 Image
Video